lyme disease
The Julia Besner Lyme Disease Story
May is Lyme Disease Awareness Month; a meaningful month for many people as they work hard to spread awareness, take time to educate others,  and use this opportunity to share their own personal stories on how Lyme disease has affected themselves and their families.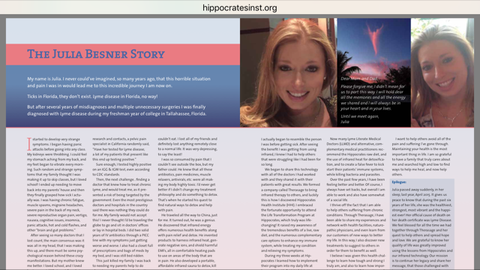 Julia Besner ~ The Therasage Story ~ Living in the Lyme-Light
Julia was an inspiration to us all. She was the reason we started Therasage and now has become her legacy.